News
===
05.10.2018 - Dada Pogrom playing Reykjavík Goth Night

This next show at Gaukurinn for Reykjavík Goth Night marks
the release of a new album titled
"The Synth Wreck of Vasa".

Throbbing bass and gristling rhythm will accompany
a litany of the shaddow.

Tickets are 2000 ISK at the door, 1500 ISK at tix.is.

Facebook event:
https://www.facebook.com/events/254884368557475"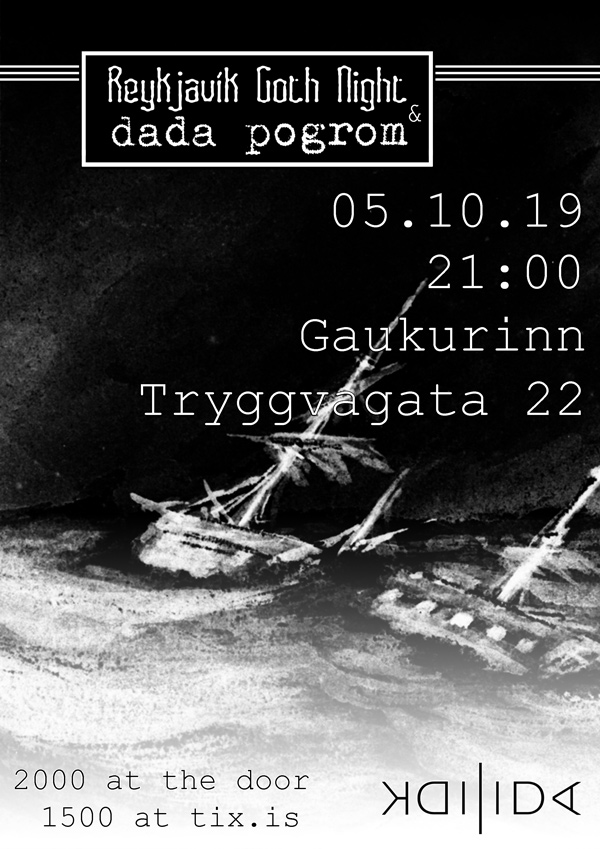 15.09.2018 Dada Pogrom last few days
of production.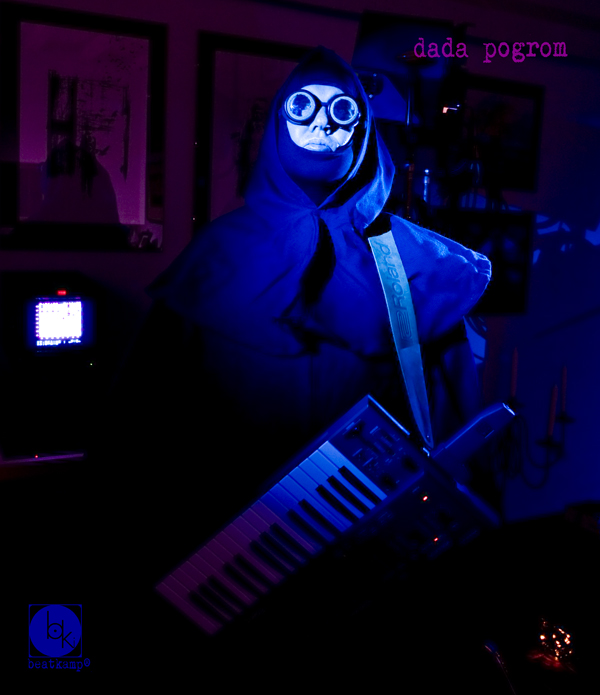 24.07.2018 Dada Pogrom is now in studio producing a
new album.


Foto: Andrea Hauks

04.05.2018 dada wav trigger sample set

03.05.2018 building the dada telemicrophone

24.04.2018 midi a drumulator

30.03.2018 - Dada Pogrom playing Háskar festival in
Reykjavík at Iðnó
click here for poster
click here for schedule

07.03.2018 - all t-shirts are sold out

13.01.2018 - Dada Pogrom opening for Hatari at the next
Reykjavík Goth Night at Gaukurinn
Saturday, January 13, 2018
click for poster

news from 2017 and 2016 click here

news from 2015 and earlier click here