dada pogrom - happy happy happy
===========

"Happy Happy Happy" and "I Am The Army" are the two songs carried on this coloured seven inch vinyl.

They were first performed live in Toronto at the Crucial Getdown (2006) where Dada Pogrom played with Paul Kalkbrenner.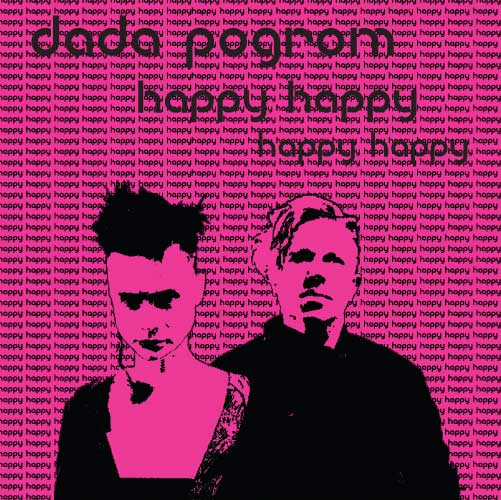 track list:
=======
side a) happy happy happy [++ video ++]
side b) i am the army [++ video ++]

associated music videos:
===========
happy happy happy
i am the army

credits:
=====
written and produced by kenny balys
vocals by stasi nicole kraschina
sleeve design by nicole kraschina
photography by neal schmidt
mastered by noah mintz at the lacquer channel
acetate by archer record pressing
released 2008
format: seven inch vinyl
product identification: BKEP200802

©2008 Beatkamp Inc., All Rights Reserved.