dada pogrom - narrow kamp
===========

An ultra minimal project album recorded on Ampex 456 with only a tiny selection of instruments.

This project came about from a keyboard case that was filled with battery powered synthesizers used for daytime minimal performance. It serves as an audio documentary of the sound and songs of this kit.

Gear List: Roland MC202, SH101, TB303, TR606, DR55, SP202, EH MEMORY MAN, ALESIS MMT8, Realistic Mixer, Toy Drum and a PAIA Midi/CV converter.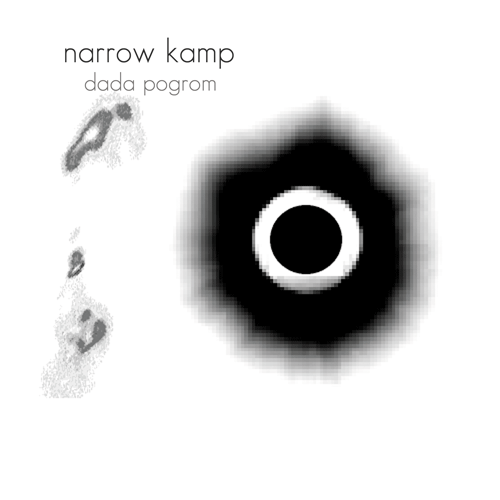 track list:
=======
01) pollux [++ video ++]
02) caster
03) tycho
04) isomorph [++ video ++]
05) coal
06) the mote in god's eye
07) best
08) cosmac vip
09) brain
10) synopsis

associated music videos:
===========
pollux
isomorph

credits:
=====
produced by kenneth walter balys and steven waller
recorded at lbr, vancouver
mastered by special circumstances
written and performed by kenneth walter balys with the exception of
brain which was co-written by steve waller
released 2003
format: compact disk
product identification: BKFA200305W

©2003, 2005 Beatkamp Inc., All Rights Reserved.