dada pogrom - superated
===========

This album was commissioned by a fashion label from Vienna called Superated. Dada Pogrom played Paris Fashion Week February 2006 and this collection of songs were chosen for the show.

The original Superated album was sent out as part of the invitation and it was subsequently released. A challenging project it was to mix Tech Noire and fashion but the combination worked well.

Dada Pogrom has also worked with fashion giants Givenchy, Skaparinn and Kenneth Cole.

This project includes a live recording of Dada Pogrom at an art show in Québec in 1990 which gear heads would be interested to know was played with an Atari 520ST, Akai X7000, a 1937 Shure Brothers carbon microphone through a mono Traynor Block100k keyboard amp. A challenging setup that enforced the minimalism that is
the origin of Tech Noire.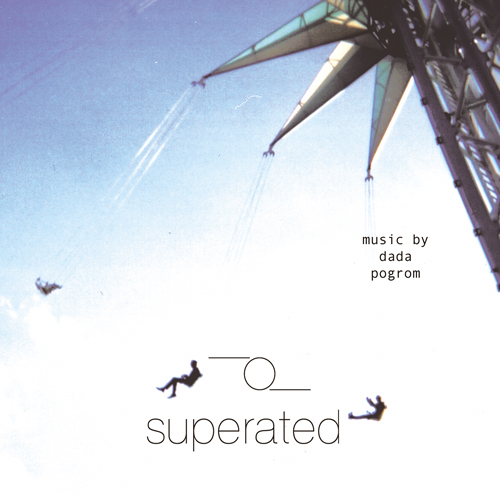 track list:
=======
01) vilnius [04:17] [++ short film ++]
02) anthem for doomed youth [04:51
03) fórn alpha mix [04:24]
04) nutation club mix [06:17]
05) hale bopp [04:08]
06) kaldalón [05:11]
07) neekolas [05:02]
08) sinistar leda mix [03:57]
09) casper hauser [04:57]
10) albedo 1.0 [03:12]
11) dada is the reason [03:45]
12) war is a pogrom 1990 live [05:26]

associated short films:
===========
grímsey (english) - vilnius
grímsey (deutsch) - vilnius

credits:
=====
produced by kenneth walter balys
recorded at thule studios, reykjavík, iceland
recorded at the leda chamber, toronto
recorded at laugavegur 53b, reykjavík, iceland
mastered by noah mintz at the lacquer channel, toronto
written and performed by kenneth walter balys
project coordination karie hiebert
engineering aron arnarson
live recording from lennoxville, québec 1990
neekolas vocals by tod schertzer
released 2006
format: compact disk
product identification: BKFA200607W

©2006 Beatkamp Inc., All Rights Reserved.