lead berry research - pk2pk
cassette release
===========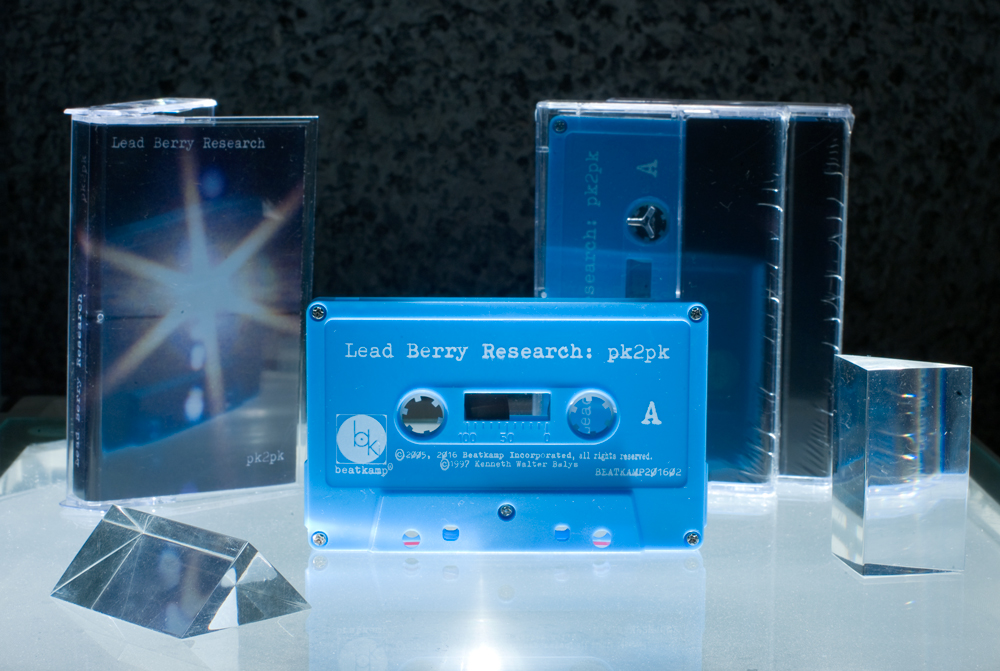 After nearly 20 years, this project is again available as a cassette release.

"pk2pk" is an expression from signal analysis meaning "peak to peak" as in the full swing of an analogue waveform.

The song writing was designed to express minimalism through minor melodic and harmonic chord progressions with a high degree of repetition.

Frank Levin produced Alanis Morissette's
first album.

This album was recorded on Ampex 456 tape using a Tascam 22-4
at 15 inches per second.

The following instruments were used:

Roland Jupiter-4
Roland CR-8000
Korg Poly-6
Roland SH-101
Roland SH-09
PAIA Fatman
Sequential Circuits Six-Trak
Roland M-DC1
Roland TR-606
Electro-Harmonix Memory Man Deluxe
track list: side A
=======
01) thorium [02:59] [++ video ++]
02) earth rise [06:33] [++ video ++]
03) perigee [07:36] [++ video ++]
04) kapteyn's star [07:36] [++ video ++]

track list: side B
=======
01) mal aria [08:15] [++ video ++]
02) yersinia pestis [06:03] [++ video ++]
03) eigen vector [06:04] [++ video ++]
04) jupiter [04:55] [++ video ++]

associated music videos:
===========
thorium
earth rise
perigee
kapteyn's star
mal aria
yersinia pestis
eigen vector
jupiter

credits:
=====
recorded at lead berry research, wilbrod street, ottawa
produced by kenneth walter balys
thorium, earth rise, kapteyn's star and jupiter mixed by marc murray at raven street studios, ottawa
perigee, mal aria, yersinia pestis and eigen vector mixed by frank fish levin at fishtank studios, ottawa
mastered by frank levin at db recording systems, ottawa
written and performed by kenneth walter balys
first release 1997
cassette release 2016
format: audio cassette
product identification: BEATKAMP201602

©1997, 2016 Beatkamp Inc., All Rights Reserved.